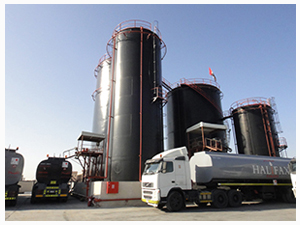 A source of inspiration for the Halifax Marine Bunkers, our Professional Team Members are our most valuable asset and their presence in our Company plays a vital role, as they have a vast experience of controlling the matters related to the Bunkering. They maintain cordial relationships with all the stakeholders & they earned a very good reputation in a short span of time. They are a very important part of our Company as no organization can be completed without good professionals, as good professionals are to any company what blood is for the body. They are confident that their vast professional experience will give new dimensions to the Halifax Bunkers and help it in achieving new milestones in the map of the bunkering world.



BENEFITS OF WORKING WITH US:

* Exclusive Bunker Supplier Of The Refinery.
* Round The Clock Realiable Services With No Extra Cost.
* We Have The Ability To Match With Client Requirements.
* Supply Grades IFO 125 CST/IFO 180 CST - MGO - MDO.
* Supply Through Our Own Fleet Of Self Propelled Oil Barges.
* Products As Per International Standard Of ISO 8217:2005.
* Compliant With MARPOL Annex. VI.
* Low Sulfur Products Available.